Draft law No. 2166 was adopted in its first reading, which eliminates double single social contributions for advocates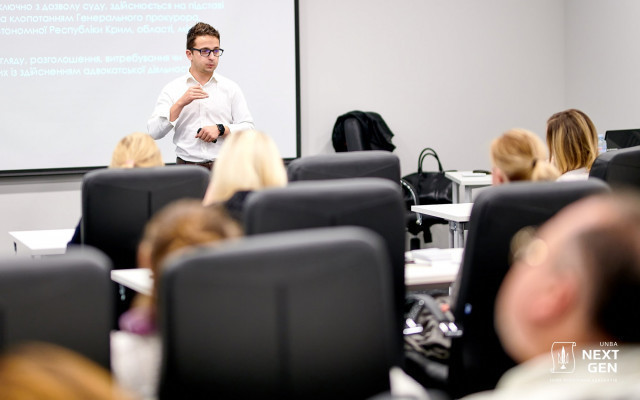 On February 4, 2020, the Verkhovna Rada approved the draft law No. 2166 "On Collection and Accounting of the Single Contribution to Compulsory State Social Insurance" (on elimination of discrimination on the payer circle) in its first reading. The corresponding document was supported by 366 PDs.
The proposed changes regulate the issues of accrual and payment of SSI to persons engaged in dual activities - as natural persons-entrepreneurs and persons pursuing independent professional activities. And this is scientific, literary, artistic, educational or teaching, as well as medical, legal practice, including advocacy, notarial activity.
Such persons are exempted from the payment of a single social contribution, provided that they are registered as natural persons-entrepreneurs and they carry out one type of activity at the same time as persons pursuing independent professional activity.
According to Yuriy Grygorenko, Deputy Head of the UNBA Committee for Protection of Advocates' Rights and Guarantees, advocates have been waiting for the proposed changes for a long time and have repeatedly called on the authorities to hear the opinion of the Bar. And now the Parliament has taken the first step to eliminate the problem of paying a double SSI, which is well received by the bar community.
"Currently, many advocates are registered as individual entrepreneurs and conduct independent professional activities at the same time. In terms of the Tax Code, these are different things. Therefore, those who combine the two activities are obliged to pay a single social contribution twice. That is, as individual entrepreneurs advocates have the right to be on a single tax and pay 5% of their turnover, while individuals who are registered in an independent professional activity must pay taxes in full under the general system. And the draft law No. 2166 eliminates this so-called double SCA, which is very positive for us, advocates, " -Yuriy Grygorenko stressed.
At the same time, the new law does not regulate which types of SSI an advocate will pay, the Deputy Head of the Committee noted.
"It is up to the lawyer to decide which type of SSI he or she will pay. If he works solely as an advocate, then he is registered with the Tax as a person engaged in independent professional activity. If he wants to be an individual entrepreneur, he goes to the State Register, registers and appears in the register of individuals and legal entities-entrepreneurs, then selects the tax system. But in any case, it is progressive that the authorities have finally heard the advocates and plan to solve this problem with a double SSI," - Yuriy Grygorenko said.
The draft law has now been submitted to the profile committee of Verkhovna Rada and is being prepared for a second reading.
Popular news