UNBA published the third Report on international charity assistance to lawyers during martial law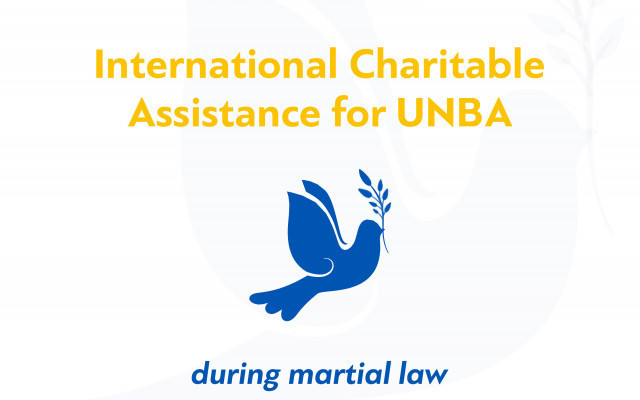 During the nine months of unjustified armed aggression, Ukrainian advocates felt the powerful all-around support of the international legal community: moral, financial, and organizational. This support crossed the borders of the states and strengthened faith in the bar's mission as a defender of human rights, the rule of law, and a defender of every lawyer who finds himself in trouble.

We are grateful to our foreign colleagues from all over the world who donate funds to help the injured Ukrainian lawyers and their families, host our colleagues who were forced to leave their homes due to hostilities, help them settle in new conditions, find work and start life anew.

To provide targeted assistance to war-affected lawyers and their families inside the country, in March 2022, the Trustee Council was established to distribute aid received by UNBA from international organizations.

Funds are distributed as quickly as possible and within transparent procedures. The Board of Trustees treats each application for assistance with special responsibility and understanding because behind each application lies the fate of colleagues. More than 400 Ukrainian lawyers have received aid since the beginning of the activities of the Board of Trustees.

Reports on the costs of international aid must be provided to our donors. The documents are published on the official website of the UNBA in Ukrainian and English and are addressed to international donors. The first Report was published in May 2022, and the second summarizes the fundraising work of charitable funds transferred to UNBA from February to June 2022.

The third Report on international aid contains detailed infographics on receipts, distribution of charitable funds, and analysis of decisions of the Board of Trustees of the UNBA for nine months of martial law in Ukraine.

Unfortunately, Russia's military aggression against Ukraine continues. Many Ukrainian lawyers continue to defend our land heroically. Still, many of our colleagues lose relatives and loved ones under enemy fire, are injured, need constant treatment and expensive medicines, and remain homeless. That is why we continue to appeal to lawyers in European countries and the whole world with a request to provide financial assistance for our lawyers.
Перегляд файлу: Report on international charity assistance to lawyers during martial law
Popular news