UNBA presents recommendations for adopting a child for foreign citizens and citizens of Ukraine permanently residing abroad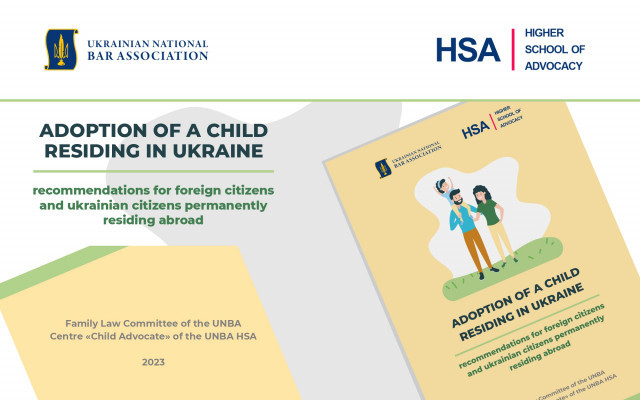 The Family Law Committee of UNBA and the Center "Child Advocate" of the Higher School of Advocacy of UNBA have prepared recommendations on adoption of a child residing in Ukraine for foreign citizens and citizens of Ukraine who are permanently abroad.
As a result of Russia's armed aggression against Ukraine, the number of children left without parental care is constantly increasing. Many caring people, not only Ukrainians, but also foreigners, want to help and take care of children who have lost their parents or need care. That is why today the issue of adoption is attracting a lot of attention. Since the beginning of the war, the adoption process has been suspended. This was prompted by the risks to the children's interests, as it was extremely difficult to carry out the full procedure. Currently, this process has become more accessible, but certain limitations remain.
You can view the recommendations in Ukrainian or English.
Methodological recommendations on adoption and non-adoption for citizens of Ukraine are currently in the final stage of preparation, and will be posted on the UNBA website later.
Popular news