The rule of law and the right to defense: Ukraine in the spotlight at the BIC meeting at the IBA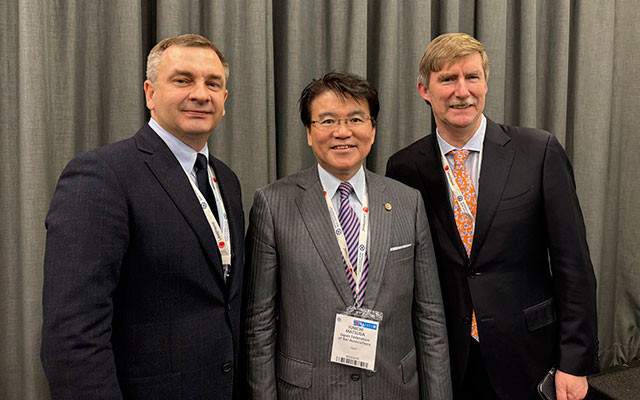 Representatives of the Ukrainian legal community had the opportunity to tell their colleagues from many countries about the professional problems faced by defense lawyers during the war.
Today, on November 1, a meeting of the Bar Issues Commission (BIC) of the International Bar Association (IBA) took place in Paris, during which the participants explored methods of improving communication between bar associations and law societies, as well as crucial IBA resolutions and statements.
In his speech, Ken Murphy, Chairman of the BIC Commission, emphasized the importance of maintaining the rule of law at the global level, particularly in the face of current challenges.
Such challenges in the activities of attorneys in Ukraine were voiced by Valentyn Gvozdiy, Vice President of the Ukrainian National Bar Association, UNBA. He informed the members of the Commission about the situation with the rights of advocates in times of war. He also emphasized the importance of ensuring the right to defense for every citizen of Ukraine, even if it requires lawyers to work in the occupied territories. Valentyn Gvozdiy also condemned attempts to declare such lawyers collaborators and spoke about the relevant statement of the Bar Council of Ukraine adopted at the last meeting of the bar self-government body.
As a reminder, the International Bar Association was founded 75 years ago. Today, it unites about 80 thousand lawyers from most of the world's leading law firms and about 190 bar associations and law societies from more than 170 countries.
The BIC Commission actively supports the interests of IBA member organizations representing bar associations, law societies, and other similar bodies worldwide. Their activities include organizing events to discuss issues affecting the global legal professional world, creating working groups that develop resources for bar associations, etc.
Popular news